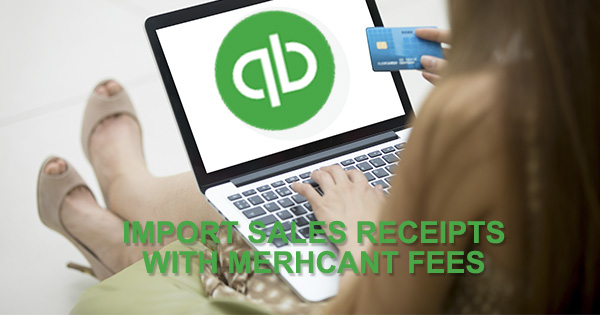 How to Import Sales Receipts with merchant fee into QuickBooks Online using Business Importer.
If you are going to import Sales Receipts with merchant fee into QuickBooks Online, follow 5 simple steps:
Sign in to Business Importer and connect it to your company in QuickBooks Online. Prepare your Excel file. 
*If you want QuickBooks Online to generate Document numbers, please, change the following settings: 
Configure information (in Business Importer):
– Go to Settings
– Turn off Generate automatically DocNumber setting in Business Importer.
Configure information (in Excel):
– Use the same Document Number for Sales Receipt and Merchant Fees.
Configure information (in QuickBooks Online):
– Go to Company settings – Sales – Custom Transaction Numbers. If you disable Custom Transaction Numbers, QuickBooks Online will automatically assign DocNumbers to your Sales Receipts. if you enable, created Sales Receipts will be without DocNumber.  Check out more information about generating Document Numbers to your imported documents in this article.
Go to Import Tab. Upload your Excel or past the DropBox , Google Drive and Microsoft One Drive link. Click on the Next button.
Select Company (you want to import to) and Entity (Sales Receipts ), and connect Provider's labels to Your Labels. Press the Next button.

Your import is in process. Don't wait until it's done. You will be notified by e-mail.
See your Sales Receipts with merchant fee import result in your e-mail or in Scheduled import tab.

Your import of Sales Receipts with merchant fees into QuickBooks Online is done.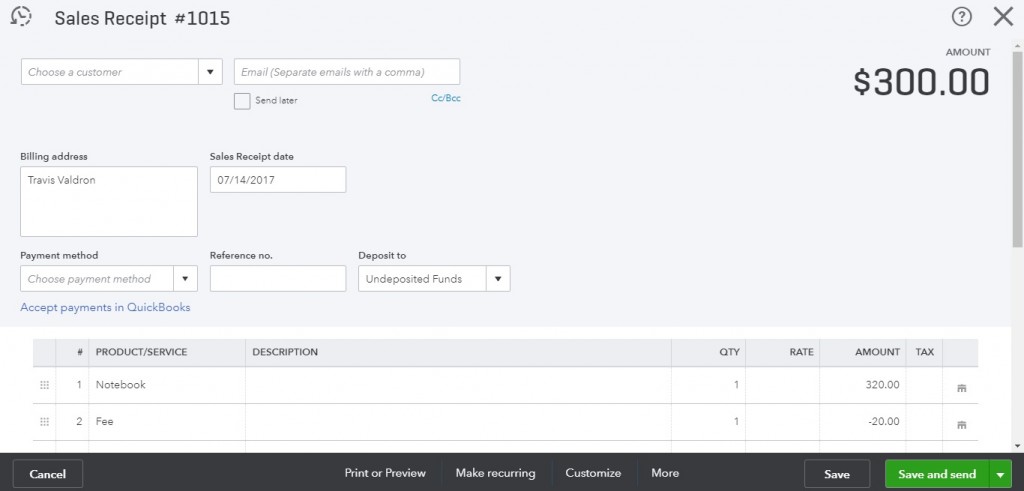 Remember, that any question you can address us. We will be glad to help you!
Just leave us a message, call us on (302) 261-3644 or write to support@cloudbusinessltd.com.