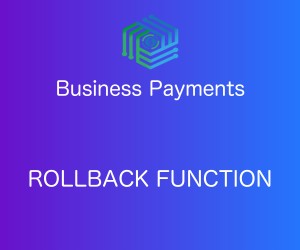 Rollback function
If you need to undo the syncing, you can easily and quickly rollback any transaction. Rollback will completely take the transaction away from your QuickBooks, not causing any damage to your QuickBooks data.
To rollback several transactions, use the checkbox under Syncs History as pictured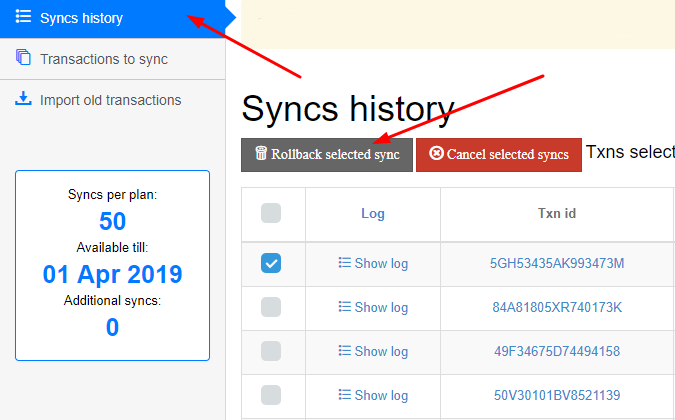 Alternatively, rollback all by opening Syncs History and clicking on Rollback all sync.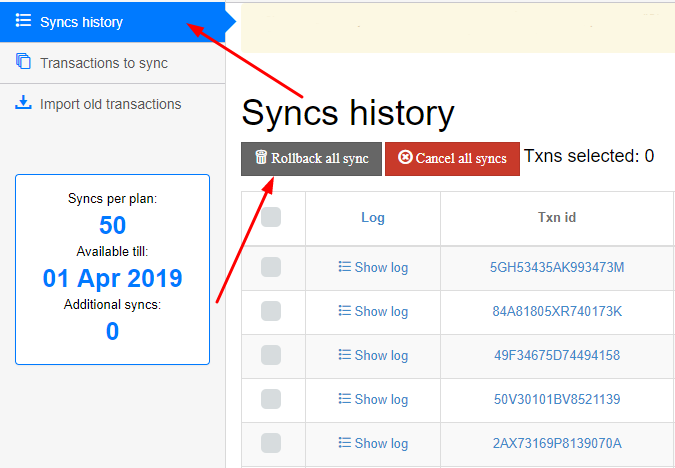 Please note, that rollback does not reinstate the number of syncs available.