Create Donation Receipts using the Donor Receipts app, and send generated Donation Receipts directely to your Donors' e-mails!
To send Donation Receipts directly to your Donors, using Donor Receipts (QBO integrated), please, follow simple steps:
Generate Donation Receipts.
Please, remember, you can generate Donation Receipts from Invoices (even unpaid ones), Credit Memos, Deposits,  Payments, Journal Entries. and Sales Receipts which are created in QuickBooks Online.
Note: Turn including Journal Entries, Unpaid Invoices and Use Transaction Address For Donors "On" at Settings.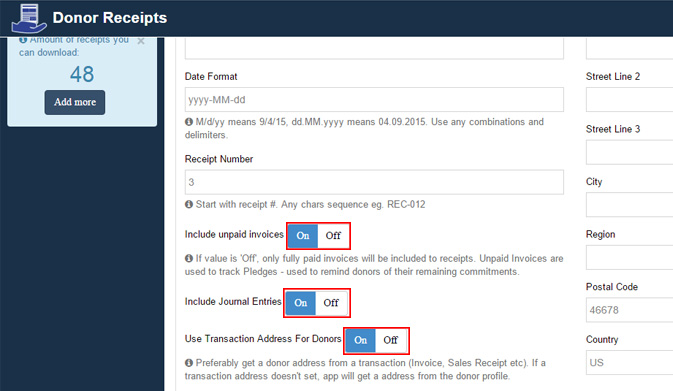 How to Generate Donation Receipts: 
a) To Generate Donation Receipts, go to the Create Receipts tab. Select Company, Start and End date, Accounts. And click on the Receive transactions button.
Once you see the transactions list, create Donation Receipts, clicking on the Create button.
2. Select Donation Receipts you are going to send to your Donors by E-mail.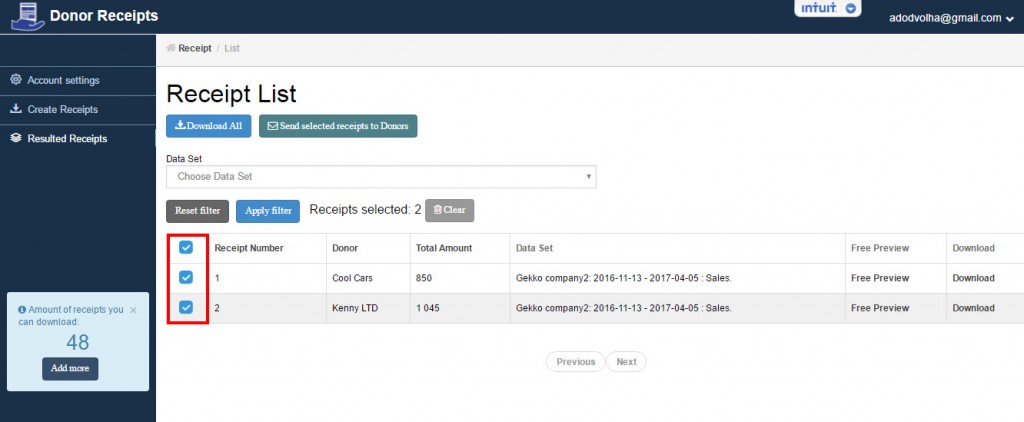 3. If some of your Donors don't have their e-mails, you can enter their e-mails manually at Donor Receipts. Enter your Donors' e-mails in the window appeared on the screen. Click on the Save button.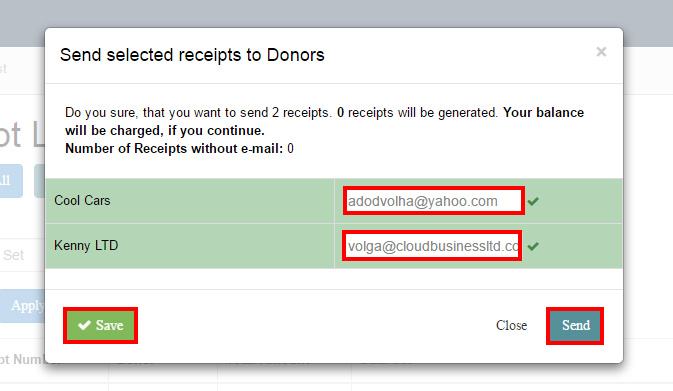 4. Click on the Send button. Your Donors will receive e-mails containing their Donation Receipts.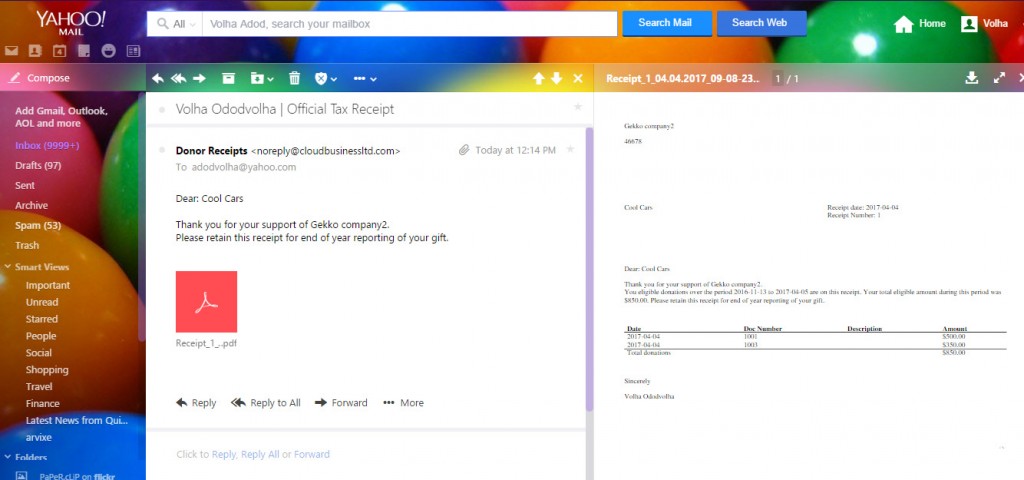 Note: if you have invalid e-mail addresses of Donors, you will get an e-mail notification about delivery failure.