How to Import Transactions from Google Sheets into QuickBooks Online
After reading this guide you will be able to import your transactions with a Google Sheets link into QuickBooksⓇ Online using Business Importer.
Overview:
Preparation of your file to import transactions from Google Sheets into QuickBooks Online

1. Open your Google Sheets (Google Drive) file you want to import.
2. Open File menu and select Publish to the Web.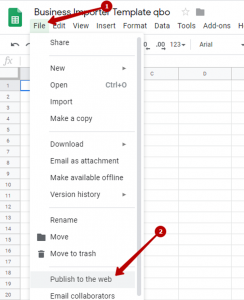 3. Select the name of the sheet needed.
4. Click Publish Content and Settings:
Tick Automatically republish and untick the Sign in requirement option.
5. Press Publish. Now you're good to go!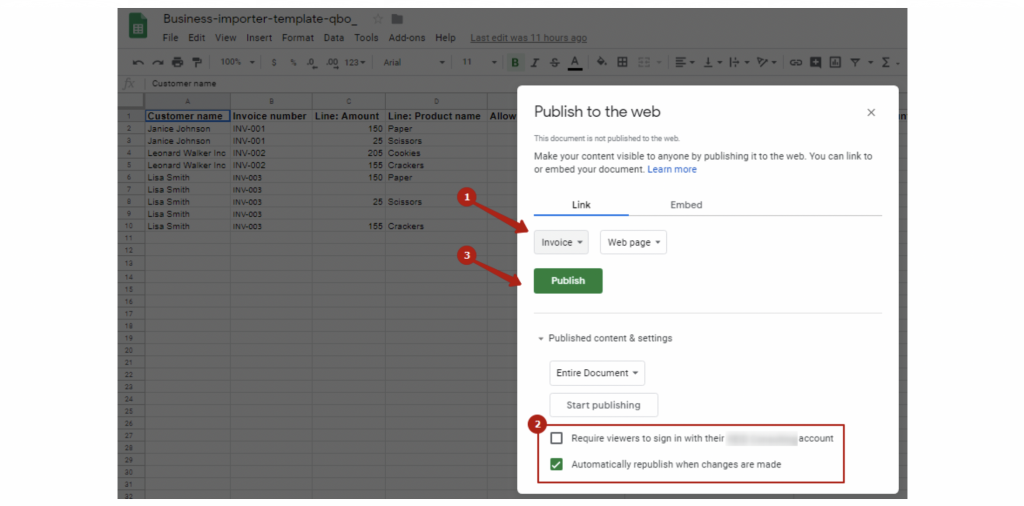 6. Confirm your decision to publish it in the pop-up window.
Great, now the link is prepared for import! Copy the link generated by Google Sheets.