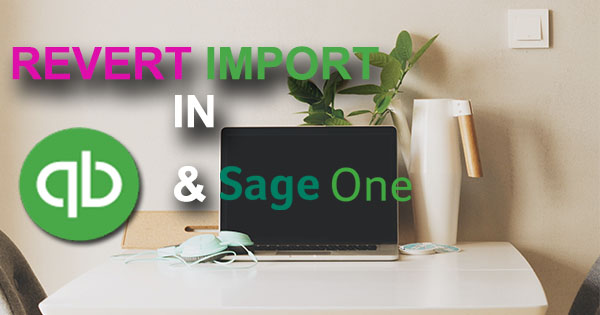 You can delete the import of transactions in QuickBooks Online or Sage One in 1 click – use the Revert import function.
If you want to delete all transactions that have been imported in QuickBooks Online or Sage One with Business Importer, you can use the Revert Import function.
Go to Scheduled Import – find you import you want to delete. 
Click on the Revert Import button. 
Confirm the action by clicking on the Revert Import button .

3. Check out the result at Scheduled import tab. The status of you import would be Reverted.
Find out how many transactions have been deleted during the Revert process in the Import log.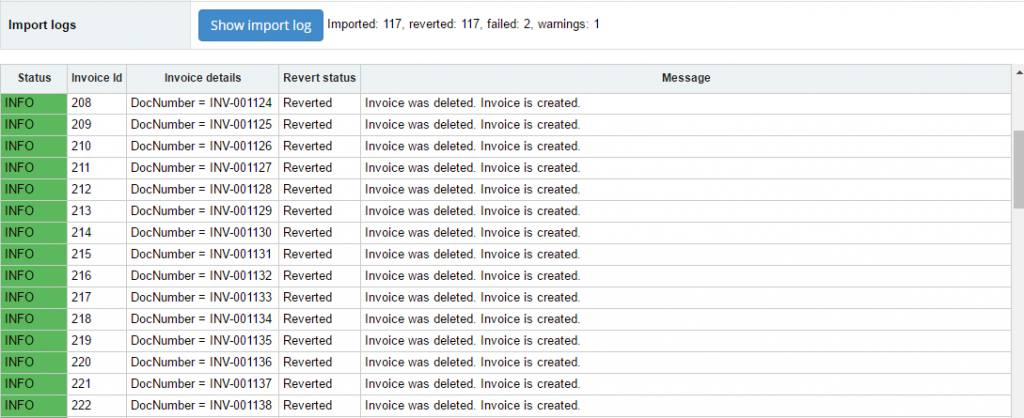 NOTE: The Revert import function deletes imported transactions only. If any additional objects (for example, products, class, customer, etc.) have been created during previous import, they won't be deleted.
If you have any questions or suggestions, you can contact us by e-mail support@cloudbusinessltd.com or phone 302-261-36-44.  We will be glad to assist you in any question!