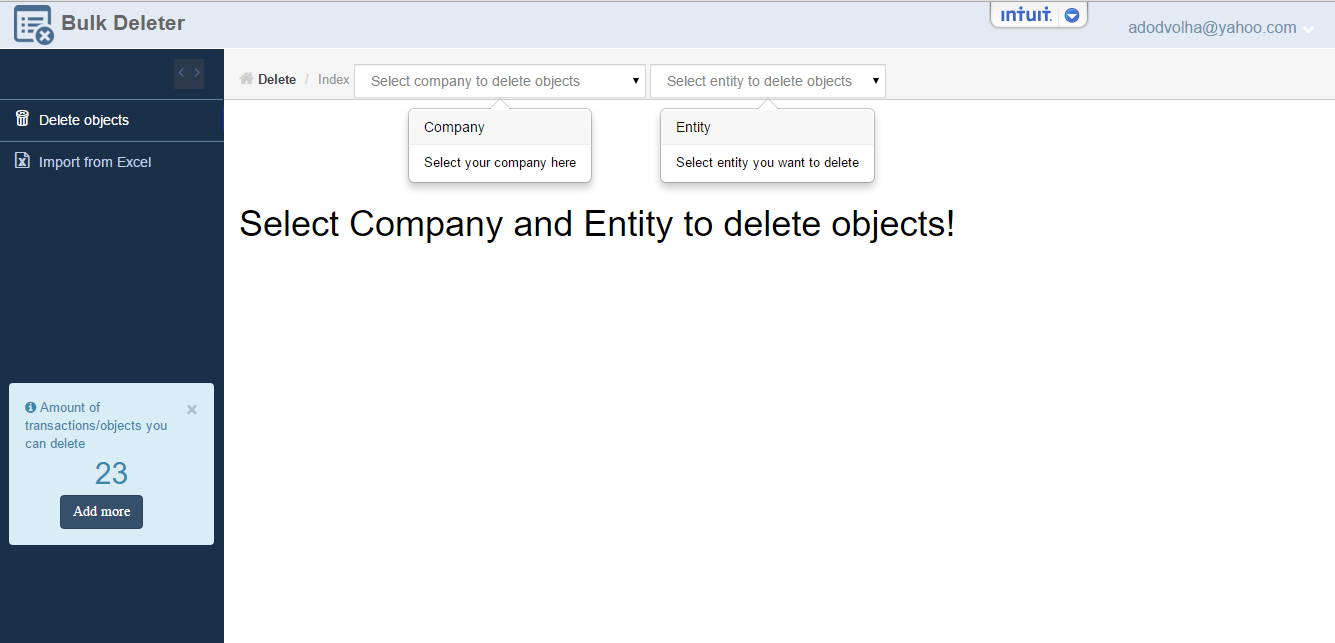 We, CloudBusiness ltd, are pleased to announce, that today a new our application is realized – Bulk Deleter. It answers a very common question – how to delete multiple transactions in QuickBooks.
Bulk Deleter is a helpful application that integrates with your QuickBooks account and provides a unique to this day solution – to delete objects/transactions in bulk from your accounting datasheets in QuickBooks.
Main features of Bulk Deleter:
• Integration with QuickBooks
You can simply sign in with your Intuit account.
• Delete objects/transactions in bulk in only several seconds
Forget about spending a lot of time on deleting unnecessary transactions from your datasheets. The app resolves the issue about how to delete multiple transactions in QuickBooks. Experienced accountants know that not all accounting information has to be stored for years, and when the time comes to delete these transactions in bulk, the issue becomes really time-consuming headache. But with Bulk Deleter you will spend only several seconds.
• Keep order in your accounting datasheets
When many unnecessary data in QuickBooks datasheets is stored, there is a risk to send old or wrong information to the client. To prevent this – use Bulk Deleter.
We provide flexible pricing packages to suit needs of every business and accountants.
Read more on official page at Intuit.
Pleasant Bonuses:
Try Bulk Deleter for free – Delete up to 30 transactions/objects for free!
NOW! Bulk Deleter is free for users of Business Importer app.