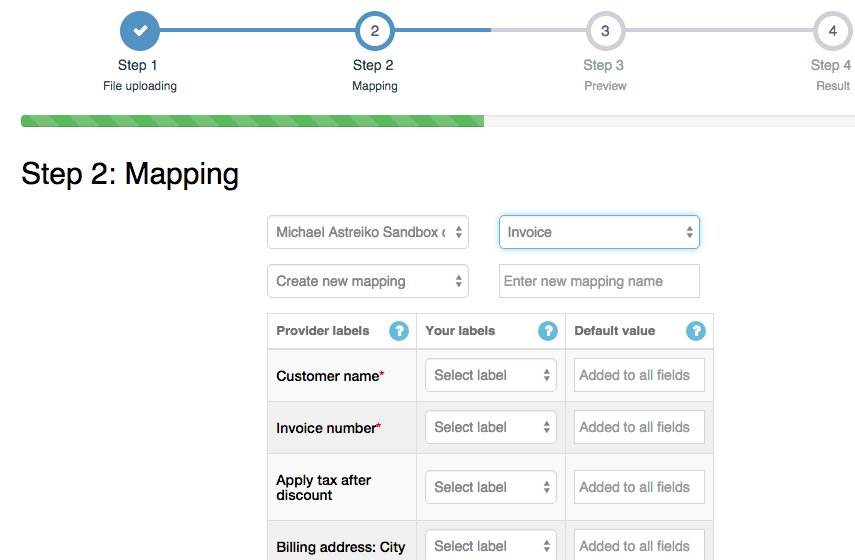 Business Importer: the easiest way to import Excel into QuickBooks
Business Importer provides a helpful value-added solution to the problem of importing spreadsheets into QuickBooks system. Business Importer has been built as an app, and it is available from the QuickBooks app center. Import Excel into QuickBooks easy and fast! After downloading the application, it is then possible to link it up with QuickBooks using the administration panel to import Excel into QuickBooks.
Good customers' reviews
Business Importer has achieved a rating of four stars overall in the QuickBooks app center. This rating is based on ease of use, features and value. On the most recent count more than 250 companies had already benefitted from using Business Importer, and between them they have imported 23,378 objects.
Full control over the process
The app is smart and through a careful data linking process is able to make sure that the data that users upload from Excel spreadsheets is presented exactly as the user would wish to see it in the QuickBooks system. There are some activities that the user carries out to facilitate this, enabling an element of control over the data, and ensuring that the data is imported accurately and to the right place. This can also be previewed to prevent errors from occurring unnecessarily, and also providing the user power over the data imported. Your import Excel into QuickBooks won't take much time.
Saves time and money
One of the great advantages is that the user does not have to sit waiting around for the import result which would be time consuming and tedious. Instead they can get on with other tasks, driving efficiency in the business.
Business Importer saves organizations time and money. Cutting back on time spent updating information manually frees up employees for other activities that add more value to the organization. Rather than spending hours on manual imports, the work can be completed in just minutes. One of the particularly important benefits for accountants is that they can connect many companies through using Business Importer. Support has been rated particularly highly, with responses received within a 24-hour turnaround time
Free trial and flexible packages
The company offers a free 14-day trial so you can see how helpful the product is and gauge if it will be beneficial for your business. After that there is a $10 fee per month for single company imports performed by one user. Import Excel into QuickBooks for multiple companies are priced at up to $40 per month for two to five companies, and for those that have lots of companies' data to import, the $65 professional package may be most appropriate.
Need more info? Here is a How-to guide