Import transactions into QuickBooks is easy if you use Business Importer
Business Importer is an easy-to-use application that gives an answer to a very common question that many QuickBooks Ⓡ users ask: "How to import transactions into Quickbooks?".
With Business Importer, the process of importing all your transactions will take several minutes. Instead of typing information for hours, just upload the file into the application, specify settings – and the import is ready! Don't waste your time on doing difficult mappings or waiting until the import of transactions is done. The business importer makes all instead of you. And you can dedicate this time to more serious issues of your business or daily work.
Now you know how to import transactions into Quickbooks.
Main features of Business Importer
Integration with QuickBooks
Please note, you can also connect your Xero, Myob and Sage company.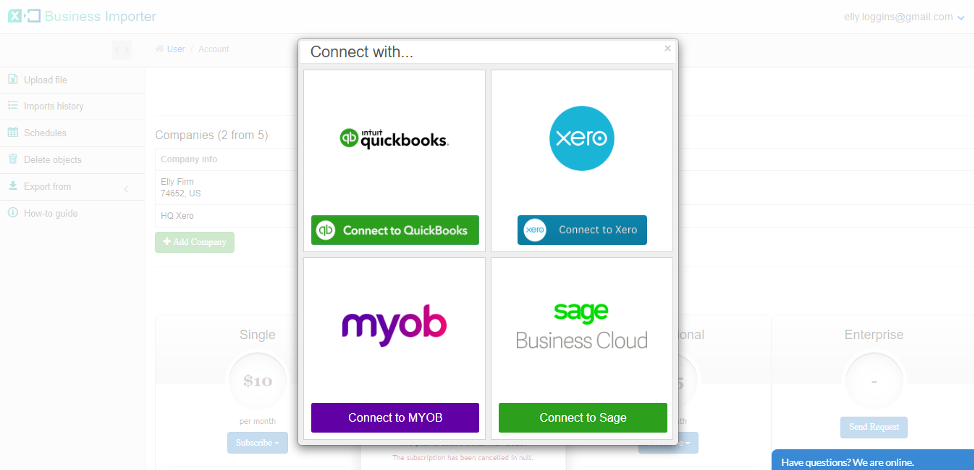 Makes import of transactions very easy
The process of transactions import is intuitive. Inside of application, you will find detailed instructions and a guide. However, if questions arise, we are ready to respond almost immediately in the chat on the right bottom corner of the app – and high rates left by our clients at the Intuit app center prove this!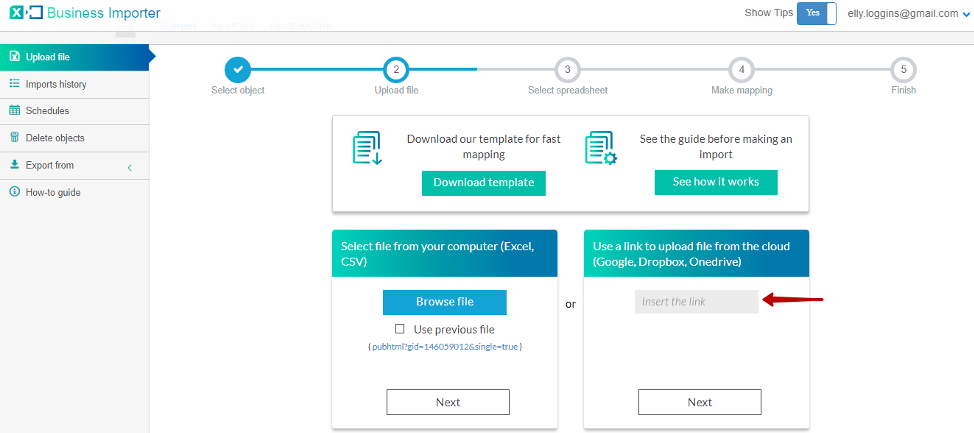 Mappings memorizing
No need to do the mapping every time for files with the same structure. Once you have created a mapping, Business Importer remembers it. You can reuse it for any other company.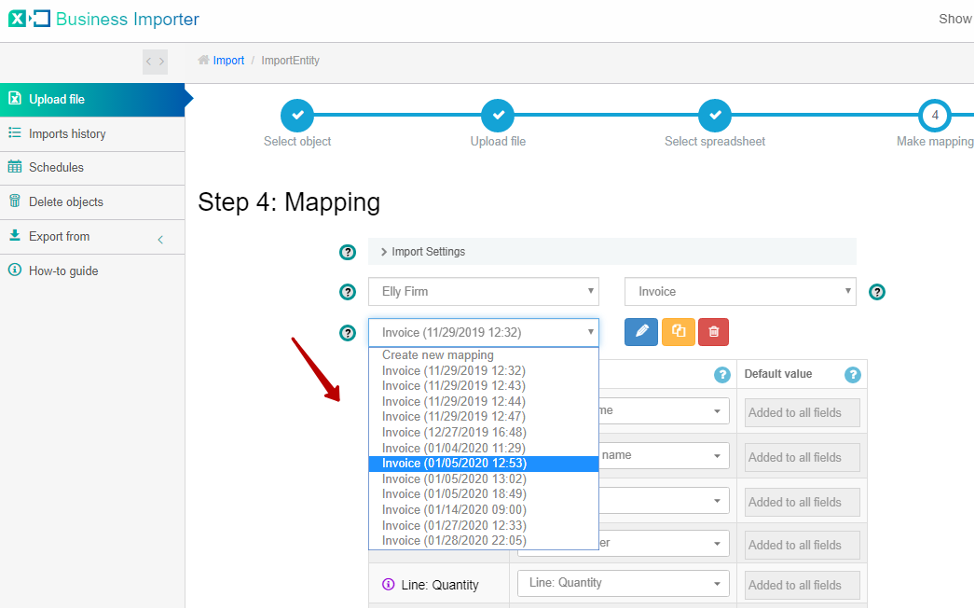 Schedules import
You can schedule your imports into QuickBooks Online with Business Importer. Just set the frequency of uploads and your file will be uploaded automatically without you even entering the app.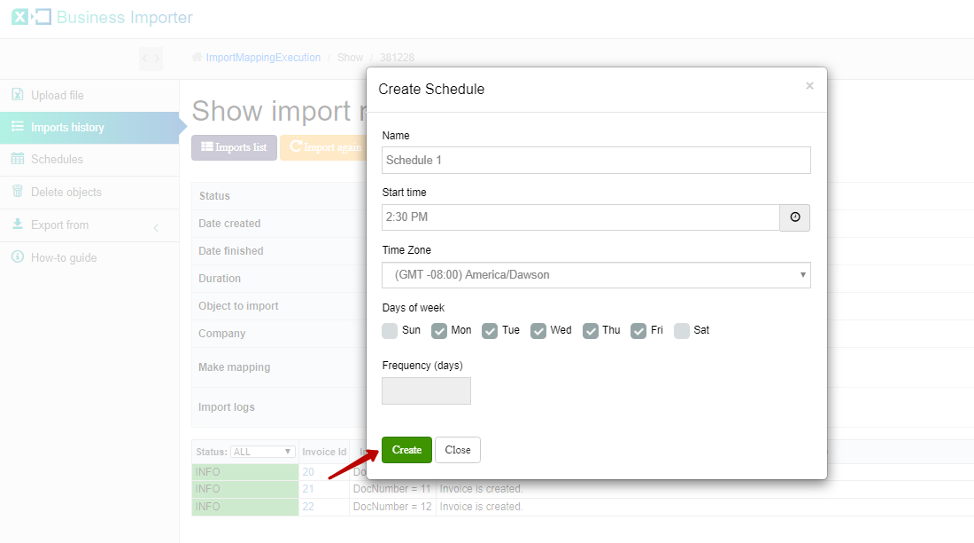 Deletes any transactions from QuickBooks side
You can detete your transactions easily from QuickBooks with the help of Business Importer.
Connects as many companies as you want
You can add as many companies as you want. One of the best features that many accountants admit is that Business Importer connects many companies.

Business Importer – is a must-to-have tool for everyone who uses QuickBooks. More than 1750 companies use Business Importer today. They have imported more than 400.000 objects.
Try it now and enjoy a 14-days trial!
Remember: if you have any questions you can address them to us. We'll be glad to help you!
Just leave us a message filling out our contact form or use the phone/email mentioned in the footer of every page.