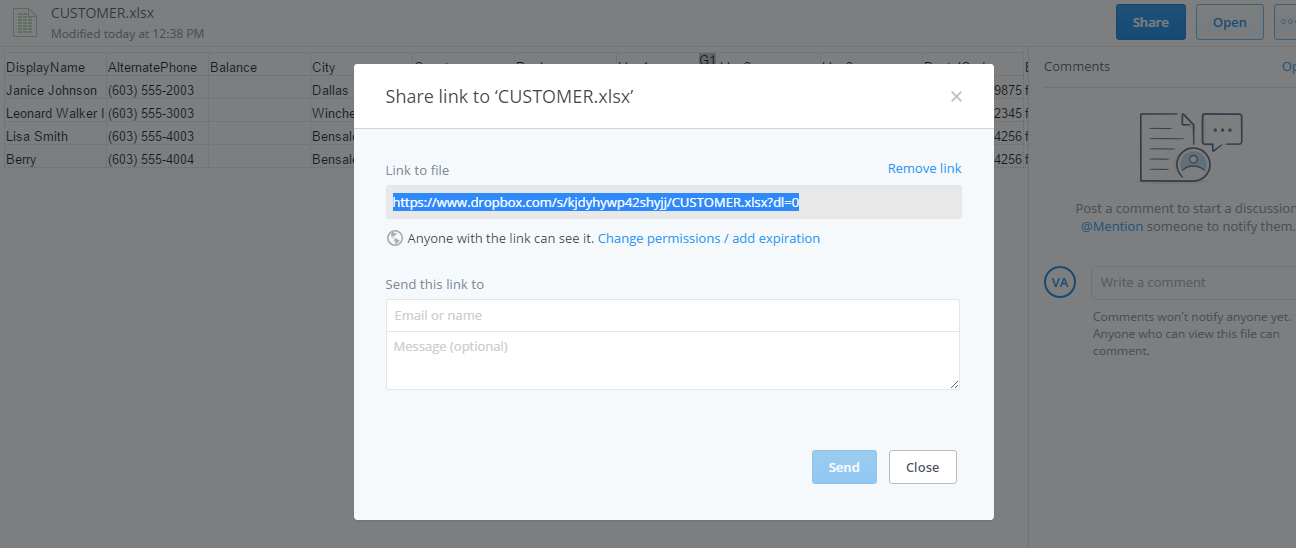 To import data into QuickBooks with Business Importer, you can upload your Excel file or paste in link from Google.Drive or DropBox. There are no questions, how to upload an Excel file, but sometimes our clients ask us, how to paste in DropBox link.
Here is a small How-to guide that wil help you to import transactions into QuickBooks from an Excel file stored in your DropBox.
How to import data into QuickBooks, using DropBox
Open your DropBox and find the necessary file you want to import into QuickBooks Online.
Open the file, check out all infromation inside. 
Go to Business Importer, open the Import tab. Paste the link into Enter url form. Click on the Next button. 
Then start import as you always do with ordinary Excel file.
If the file you want to import into QuickBooks Online is stored at DropBox, just share the link, and copy it and use it in Business Importer.