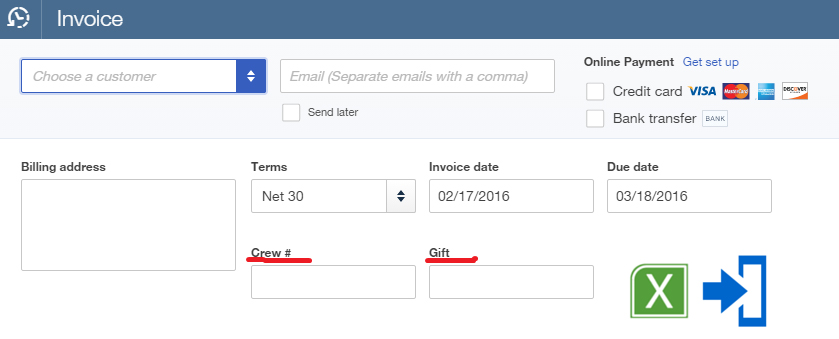 Business Importer – is a helpful tool to fulfill transactions import in QuickBooks Online. For our current users and for everyone who will use the app in future, we have added a new function – to add simple custom fields in transactions import. How it works, read in our article.
To tune this function – Custom Fields in transactions import in QuickBooks Online, you have to follow simple steps.
Easy transactions import in QuickBooks Online with Business Importer
Step 1 Set up necessary fields in your QBO account.
Go to Gear icon => Company settings.
Click on the Sales tab on the left and choose Sales Form Content.
Enter a necessary Name into each box in the Custom Fields, and choose the way you want to use this custom field – internal (only within QBO account), public (shown on sales forms), or both together.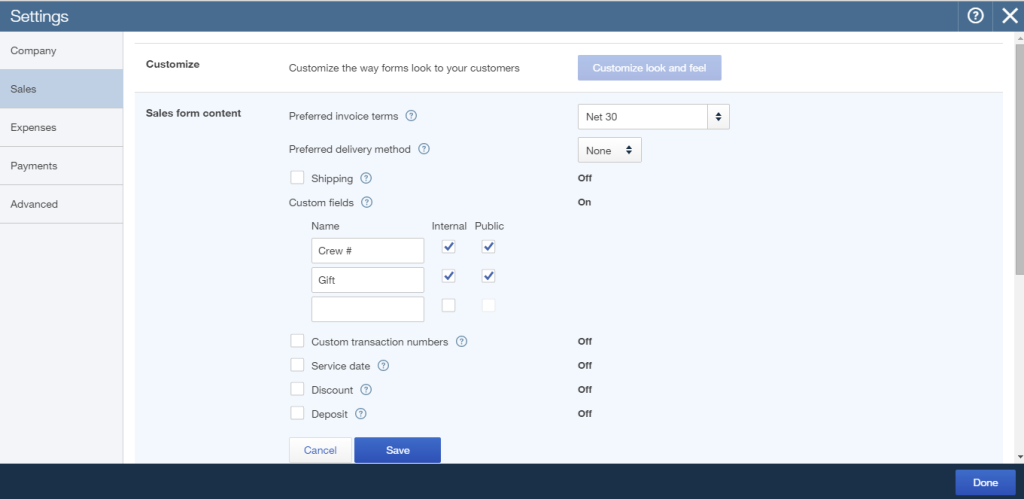 Click one the Save button. And click on the Done button below. Custom fields  will appear on your sales forms.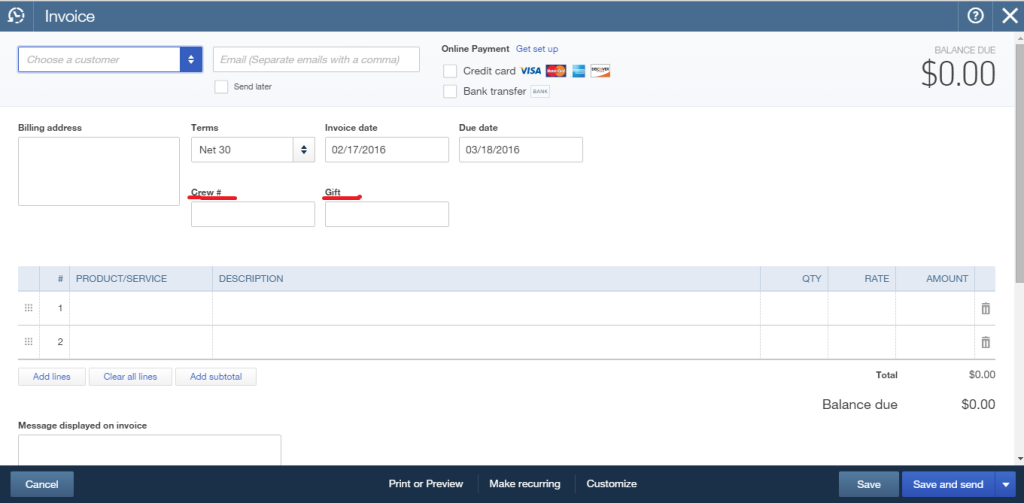 Step 2 Prepare your file to be imported into QuickBooks Online.
Don't forget that the new file with transactions you want to import, has to include new columns with the name of your new Custom fields.
Step 3 Start transactions import in QuickBooks Online.
Start your import as usual. In mapping the labels with the name of your Custom fields will appear. How to import transactions (for example, sales receipts) into QuickBooks Online, read in our article.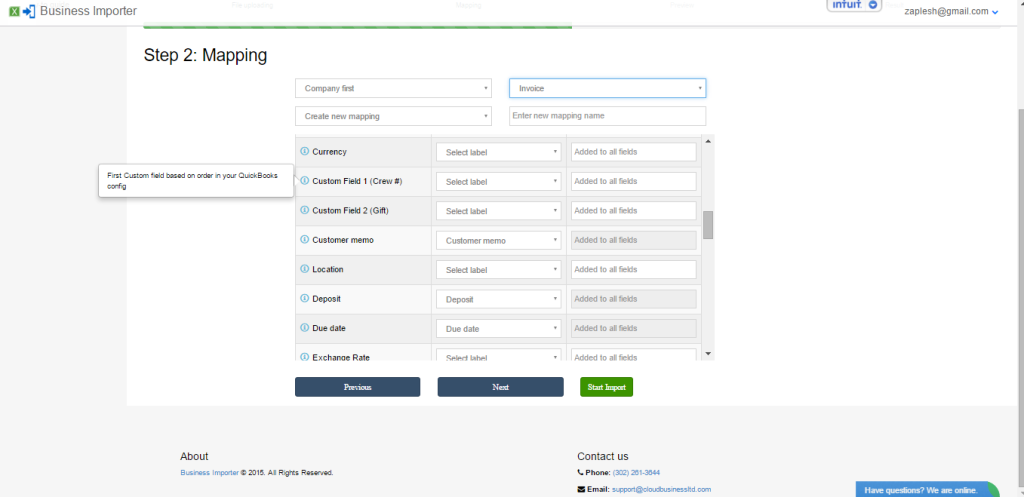 Important note:
In comparison to other similar import apps on the market, at the mapping stage in Business Importer you will have full names of your custom fields (look at the picture above), so your mapping will be easier and therefore faster. 
Remember, that any question you can address us. We will be glad to help you!
Just leave us a message, call us on (302) 261-3644 or write to support@cloudbusinessltd.com.