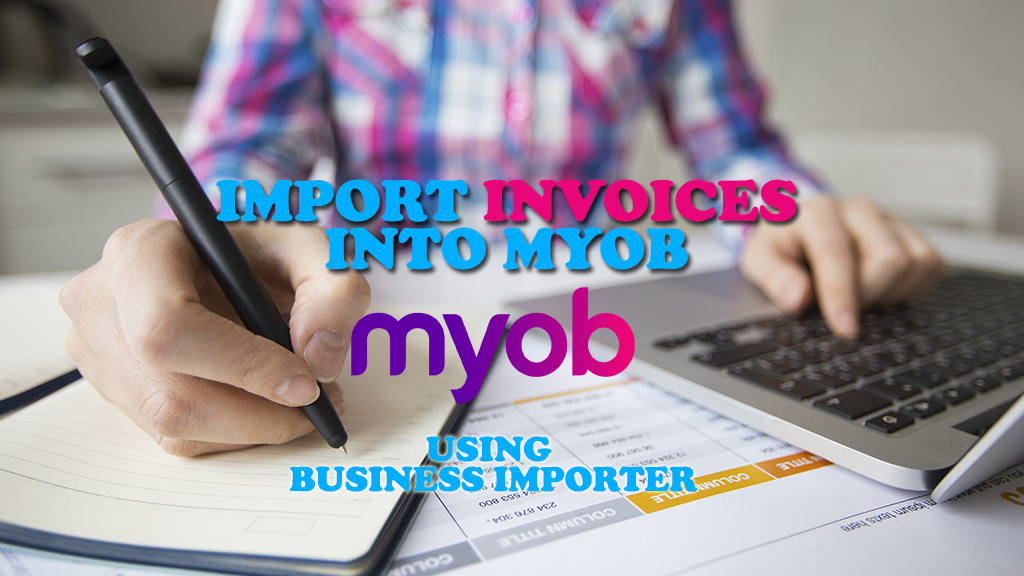 Import Invoices into MyOB using Business Importer. Check out a step-by-step guide how to import Invoices in Excel into MyOB. Don't wait! Save your time with Business Importer!
Step-by-Step Guide: Import Invoices into MyOB
Connect MyOB and Business Importer. Select company you're going to import Invoices into.
Step 1: Prepare Excel file with Invoices
Select your file (Excel) containing Invoices.

Step 2: Upload your file
Go to Import tab. Upload your Excel file or paste the DropBox, Microsoft OneDrive or Google.Drive link. Click on the Next button.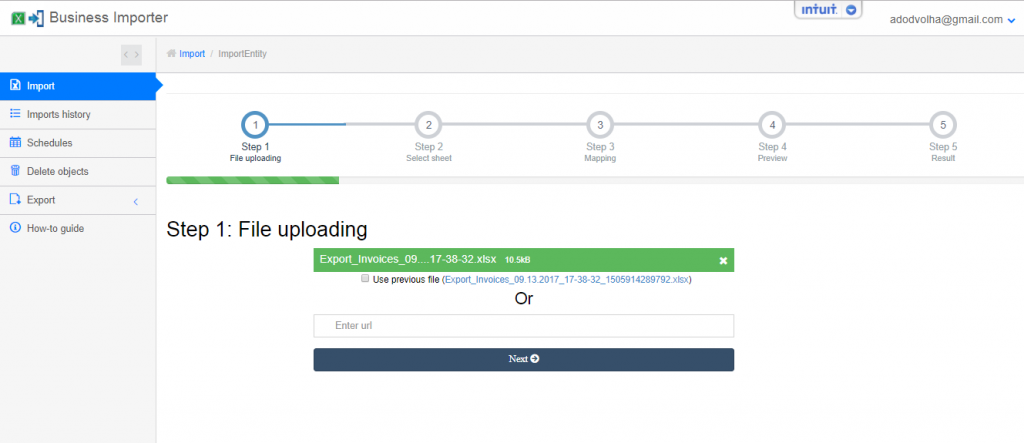 Step 3: Mapping
Select Company (you want to import to) and Entity (Invoices), and connect Provider's labels (MyOB) to Your Labels (Excel). Press the Next button.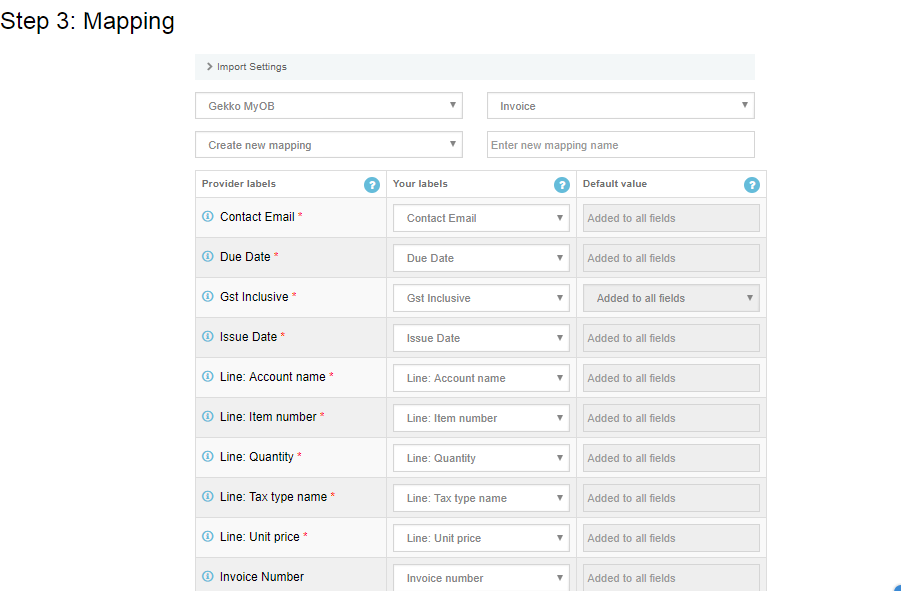 Step 4: Preview
Review if the information is entered correctly and click on the Next button.

Note: Edit information if needed in the table.
Step 5: Import in Process
Your import is in process. Don't wait until it's done – you will be notified by e-mail.

Check out your Invoices import into MyOB result in your e-mail or in the Imports History tab.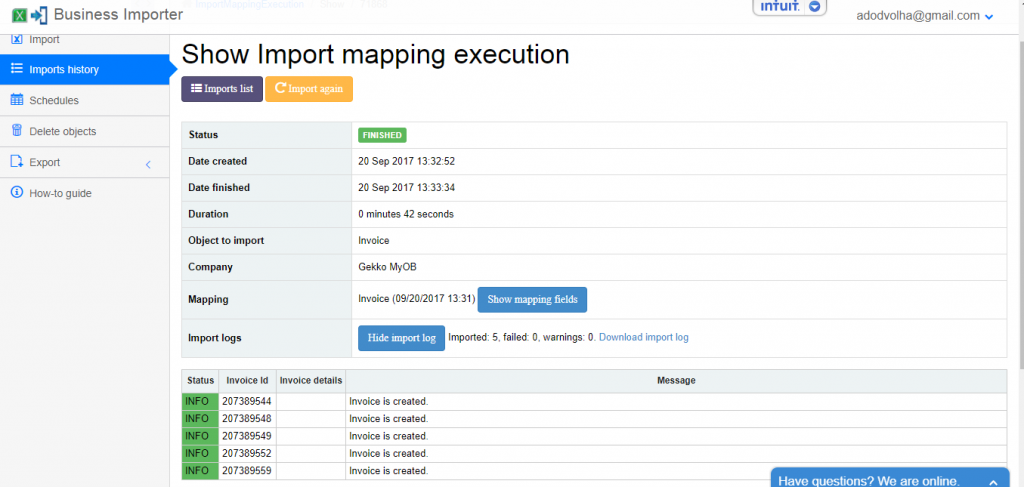 Or check out your invoices at your MyOB account.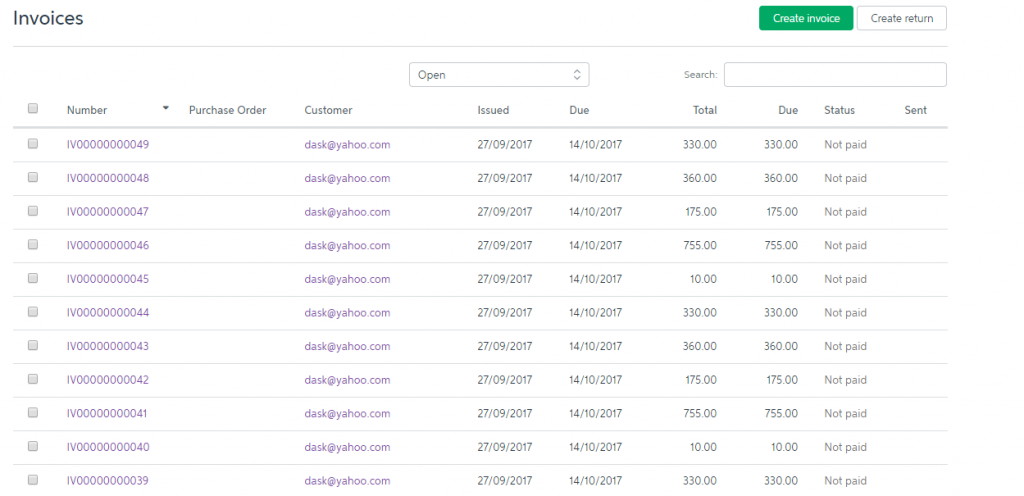 Remember, that any question you can address us. We will be glad to help you!
Just leave us a message, call us on (469) 629-7891 or write to support@cloudbusinesshq.com.