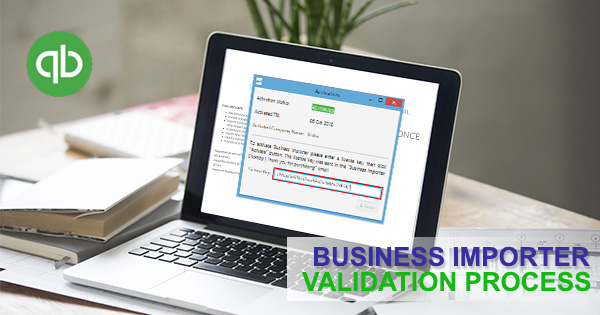 Business Importer for QuickBooks Desktop is available for 14 days free trial. After 14 days, you can purchase is. Check out the payment guides on this page. Read about activation process in this article below.
To activate Business Importer, follow 4 simple steps:
STEP 1: Go to the Payment Page and Purchase 1 year subscription.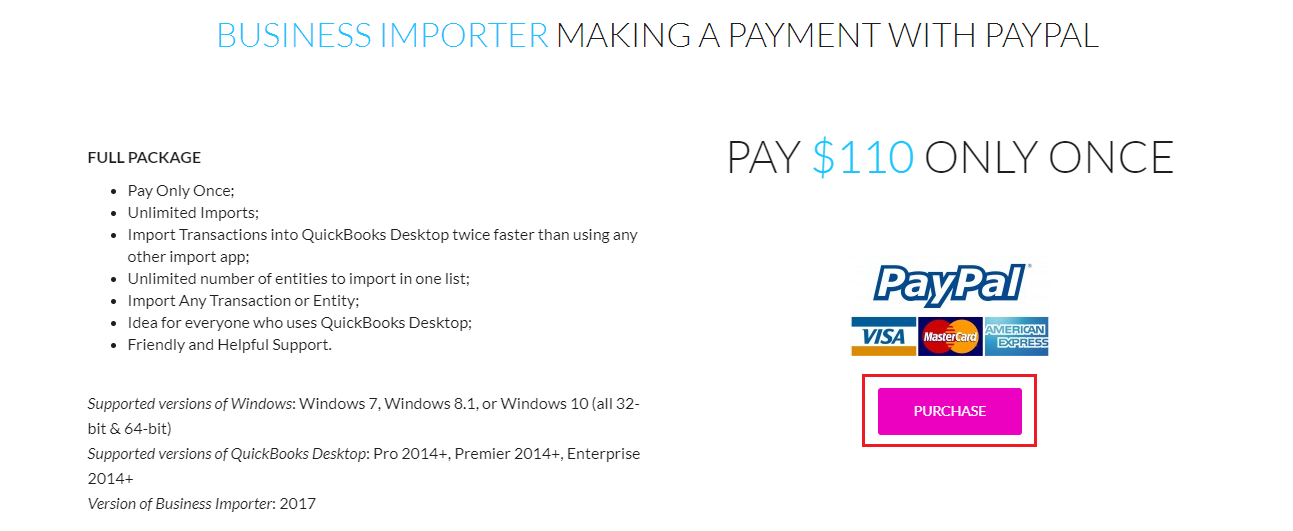 STEP 2: Receive an e-mail notification with the subject "Business Importer Desktop | Thank you for purchasing" containing License Key.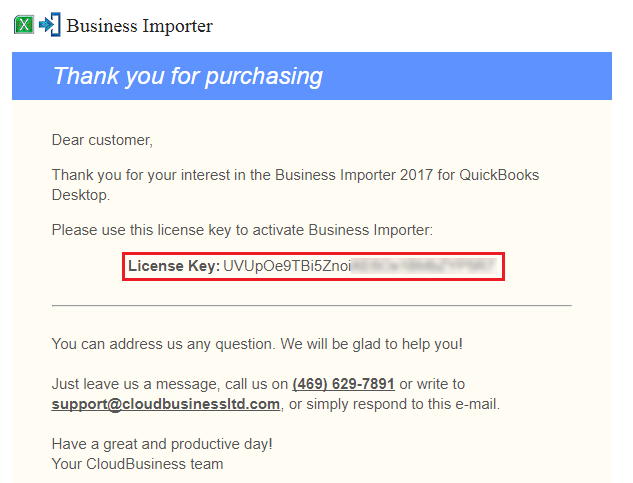 STEP 3: Open Business Importer, and go to Help – Activate.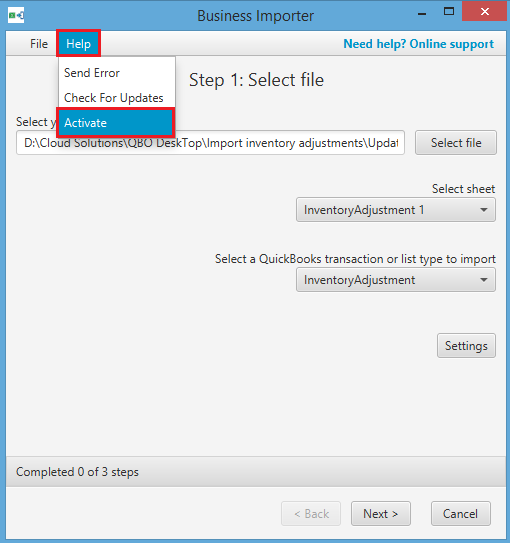 STEP 4: Enter your License Key, and click on the Activate button.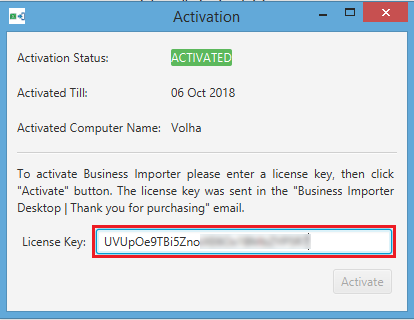 Note: You can use 1 license key per 1 computer.
Congratulations! Business Importer has been successfully activated! Start using the full version of Business Importer during 1 year. Import transactions in QuickBooks Desktop using Business Importer.
Remember, that any question you can address us. We will be glad to help you!
Just leave us a message, call us on (469) 629-7891  or write to support@cloudbusinesshq.com.