How to enable Product Name field for Time Activity on in QuickBooks Online
Read this guide and you will find out how to enable the Product Name field in QuickBooksⓇ Online.
Overview:
1. Enable the Product Name field for Time Activity:
1. Click on the "+ New" button at the top of the left menu in your QuickBooks Online account.
2. Choose Single time activity in the Employees list.
3. Click the Gear button.

4. Tick the Show service option.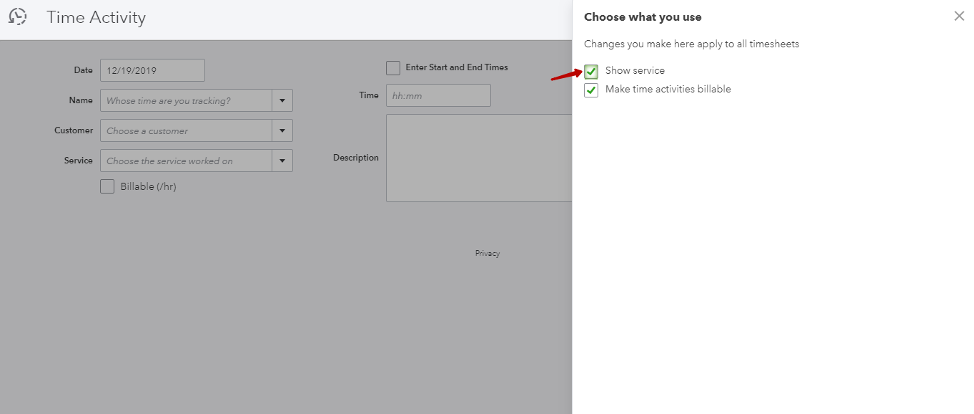 5. Fill the fields with the necessary information and click Save.
Congratulations! You have successfully enabled the Product Name field for the Time Activity entity in your QuickBooks Online.
Remember: if you have any questions you can address them to us. We'll be glad to help you!
Just leave us a message filling out our contact form or use the phone/email mentioned in the footer of every page.