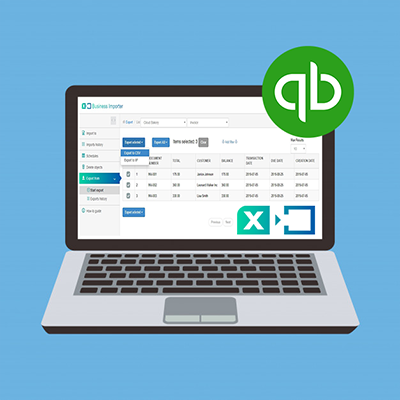 EXPORT TRANSACTIONS FROM QUICKBOOKS ONLINE
Using Business Importer export feature will help you to have your data output from QuickBooks company into .csv and .IIF formats.
Step 1. Launch Business Importer app and add your QuickBooks Online company clicking your email in the upper right corner -> Account and then clicking 'Add company'.
Step 2. Click Export from tab and begin Start Export sequence. Complete with selecting the Company and the Entity you want to export.
Step 3.  In the appeared table put checkmarks onto transactions you want to export. You can also Apply filter by clicking the respective option in the middle of the screen.
Step 4. Click Export selected and choose the file format you want to have your data output to – .csv or .IIF. You can choose to show more results per page, see Max Results in the upper right.
Step 5. Confirm the action and you will get the resulted file into your email associated with the app.
Regarding the IIF file format.
IIF (Intuit Interchange Format) – is a special format that is used inside of QuickBooks. So, having exported the IIF file from QuickBooks Online account, you can import .IIF file into QuickBooks Desktop version.
---
Dear client,
Please note, should you have any questions – let us know and we will be glad to help you!
You can either leave us a message, call us on 302-261-3644 or write to support@cloudbusinessltd.com.